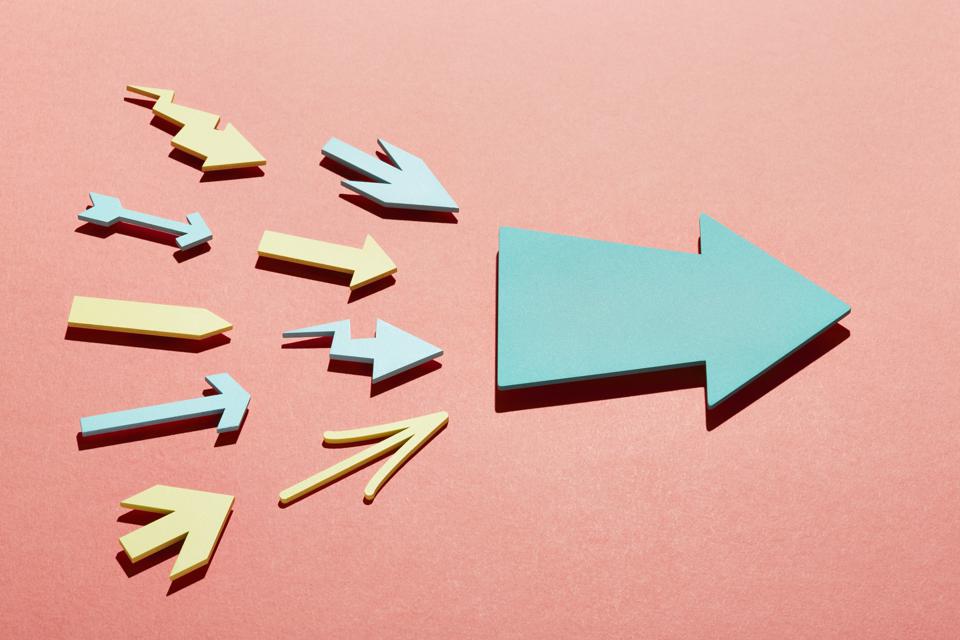 How can you tell if someone has great leadership or management skills? Should you look at the training they've received or the activities they perform? While those are the typical ways to assess managers, it's actually a poor approach to assessing management skills.
A much better way to assess leaders is to look at their employees. If a manager's employees are growing, change-ready, strategically aligned, and productive, it's much more likely that you're looking at an effective manager. Of course, you could evaluate the financial, quality or throughput performance of a manager's department, but those measures typically have more to do with business strategy and operational systems than whether a manager is effectively performing their job. The most direct way to measure someone's management skills is to look at the people they're managing.
To get you started, look for these three signs of great management: Whether employees are learning new skills, can overcome roadblocks, and understand the company's strategy.
Sign #1: Employees Are Learning New Skills
When employees are regularly learning new skills and expanding their capabilities, you get several benefits. First, your talent pool is deepening. If you regularly need to look outside the company to find better skills, you'll not only be paying a premium, but it's a sign that you're not developing enough internal talent. Second, when employees are learning and growing, their engagement increases, they're less likely to quit, and their emotional health is better.
Unfortunately, based on the study Are SMART Goals Dumb, we know that only 35% of employees say that they're always learning something new at work. Meanwhile, 52% of employees are never, occasionally or rarely learning new things.
Just think about much talent is untapped in your company right now and how much deeper your talent pool would be if more employees were learning new skills. We also know from the study that when employees' goals require learning new skills, those goals are nearly ten times more powerful at inspiring employees than goals that don't require learning.
Sign #2: Managers Are Removing Their Employees' Roadblocks
Few things are more frustrating to an employee than spending the day overcoming roadblocks rather than making real headway. It can be demoralizing to exert tremendous effort for eight hours straight only to end the day feeling like no actual progress was made. And most of us have found that with a pandemic, hybrid workforces, economic turbulence, etc., the number of daily roadblocks we face has increased significantly.
In the study The State Of Leadership Development, we discovered that a majority of employees feel that their leader is not doing enough to remove the roadblocks to their success. Only 16% of employees say that their leader always removes the roadblocks to their success, while 26% say that their leader never or rarely removes those roadblocks.
This doesn't require decades of training or operational sophistication; it's often as simple as a manager asking employees to describe what roadblocks are getting in their way and then fixing them. Ironically, most of the frustrations employees face are fairly simple to correct. Of course, there are insurmountable system frustrations (e.g., poorly functioning technology, cumbersome internal processes, etc.), but there are just as many that require only a quick fix.
Sign #3: Employees Understand The Rationale Behind The Company's Strategy
Do your employees truly understand the company's strategy? And do they understand the rationale behind that strategy? The more they do, the more they'll embrace change, be inspired, and give their best effort.
In the study Resistance To Change Comes From These Five Factors, we asked 31,664 employees and leaders whether they understand the rationale behind their organization's strategy (e.g., economic, marketplace, competitive factors, etc.). Only 15% of employees said they always understand the rationale behind their organization's strategy. By contrast, 40% said they never or rarely understand that rationale.
Of course, it helps if the company's strategy has a cogent rationale, but a key job of managers is taking a high-level corporate strategy and translating that into language and behaviors that their employees can understand and embrace. Not only does this increase an employee's positive feelings about the company, but it also gives employees' work a greater sense of purpose and increases their change-readiness.
There are many ways to assess whether someone is a great manager. But if you pay close attention to these three signs, you'll get a quick and accurate assessment of your organization's leaders. And for individual managers, these three signs represent a great starting point to accelerate your personal quest for management greatness.
This post is written by Mark Murphy.
Original post link: https://www.forbes.com/sites/markmurphy/2021/04/28/three-signs-that-someone-has-great-management-skills/?sh=444c531b7981