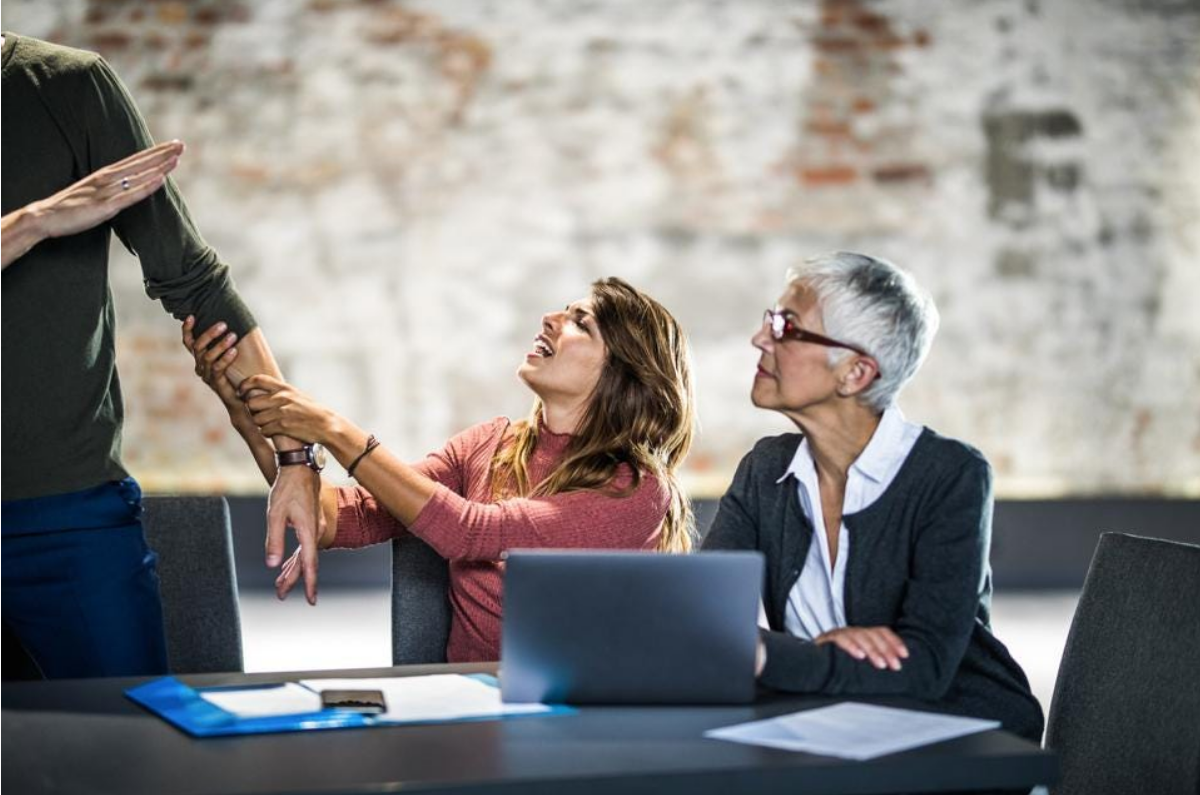 Have you noticed that your boss delivers more bad news and critiques of your performance than compliments? Managers are generous in pointing out what you've done wrong but parsimonious when you've excelled. To add insult to injury, they pile on more tasks and take all the credit in front of senior executives.
This is unfortunately commonplace in the workplace. In the current hot job market it's foolish and a recipe for disaster if supervisors are overly demanding, berate and degrade their staff. In the past, when the job market wasn't so robust, workers didn't have many options. Beaten down employees had to grin and bear the abuse until a new opportunity opened up elsewhere.
Now, it's different. Businesses desperately need people. There are over ten million jobs available, according to the U.S. government. If a person isn't valued, they'll pick up and leave. Good luck to the manager trying to find a new employee at the same compensation as the departed employee.
It may take six months to attract, recruit, interview, hire and train a replacement. The odds are high they won't find someone at the same caliber of the person you pushed out the door, you'll pay a recruiter fee of thousands of dollars, and the incumbent will demand much more money.
There are two simple remedies to this situation. Firstly, C-suite executives must train middle managers on how to be good leaders. They should be taught to express empathy and do everything in their power to uplift, praise, motivate and celebrate their team members.
Intelligent progressive managers must take proactive measures. Instead of believing that everything is fine, check in with your group to gain an understanding of how they feel. Ask them about their workload and are they learning and growing. Do they feel happy. Is there a career path to advance within the organization?
Supervisors then need to actively listen to their workers. Even if the manager feels attacked, don't lash out and absorb their stories. In a one-on-one meeting managers can hold a 'We love you, please don't leave us' conversation.
Scott Bonneau, the vice president of global talent attraction at Indeed.com, said in an interview with NBC News, "With the labor market conditions the way they are, it's very much a buyer's market for talent. Employers, particularly in certain sectors, are seeing people leave at a faster rate. I think stay interviews can be quite effective. … It promotes and fosters trust and open communication."
The 'Stay' interviews are similar to 'exit interviews' conducted by human resources when a person tenders their resignation and they want to find out the reasons why they decided to quit. The difference is that the 'Stay' discussion is proactive and not reactive.
As a significantly large percentage of people are working remotely, it's more important now than ever before to reach out to employees. Working at home, people may feel isolated and left out of the conversation. They may be worried about getting overlooked since management doesn't see them anymore. There could be legitimate concerns over whether they will receive a promotion, raise or bonus since leadership may be unaware of all their contributions because of the absence of facetime in the office.
This can be a brief, informan casual conversation. It would make sense to check in with everyone in your group, conducted over time. The manager could start off the conversation by sharing all the great things the employee accomplished at the company. List off some of the crowning achievements. Tell her that you are proud of her. Let her know about what you have in mind for her advancement within the firm.
As you can imagine, the employee may be a little leery as this is not a common practice. After you made the initial small talk and compliments, inquire how she feels about everything. Practice psychological safety. This means that the person won't be judged or subjected to repercussions for voicing an opinion. Let the person know that this is free form and nothing is off limits.
The key is that the boss should frame the conversation as the employee is fantastic, loves her drive and commitment, wants her to stay at the company and grow her career. Ask open ended questions so the worker can elaborate on her answers.
Here are some examples of what topics to raise:
How do you like working here?
Is there anything we could do to make you happier?
What would you like to do next within the organization?
Would you like to learn new skills and receive training in other areas?
What changes would you like to see?
Do you have long term goals that we could help you achieve?
What motivates or demotivates you?
Is there anything you'd like to share so we can help?
After the meeting, reframe her responses to show that you've been actively listening and understand her. Set forth an action plan to help her achieve her goals and address any items that need to be fixed or changed. If you don't follow through, the employee will think this was a facade and waste of time which may inspire her to seek employment elsewhere.
It's a good practice to follow up with regular short feedback surveys to gain a pulse of how everyone is doing. By gaining meaningful input and data, managers can quickly take action before someone heads out the door.
This post is written by Jack Kelly.
Orginal post link: https://www.forbes.com/sites/jackkelly/2021/12/15/to-stop-attrition-and-enhance-retention-smart-managers-should-start-a-we-love-you-please-dont-leave-stay-conversation/?ss=careers&sh=64ea85ac59e5