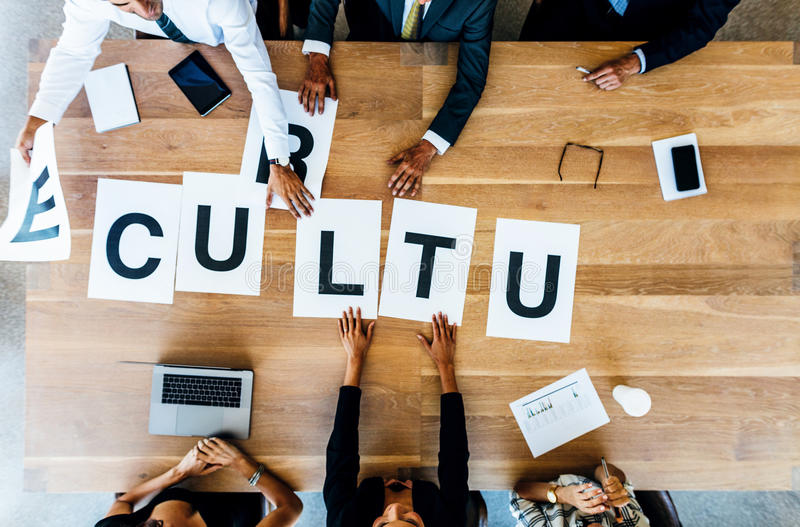 From HR Magazine TINYpulse Employee Engagement and Organisational Culture Report (2014),
"64 percent of all employees surveyed feel that they do not have a strong work culture".
Studies upon studies show that company culture- what a business stands for and how it interacts both internally and with customers- directly relates to productivity and revenue. In fact, companies with engaged employees outperform those without engaged employees by 202 percent. Staff who are not engaged in fact ultimately become "enraged" or estranged.
Possible outcome of poor enraged, outraged, or estranged culture:
Employee Turnover Rate Is Way Too High
Employees Constantly Cough, Cough "Sick"
Employees Hate Each Other
If your company is showing the signs above, you just might need a company culture health check and do a quick jump-start provided at the end of the book.
Every culture eventually falls into one of two categories: – 'Visible', or 'Invisible – Culture of Silence'.
Visible cultures win in business, delight customers, and retain talented employees and are attractive
Invisible and divisive cultures just do the opposite
Therefore, with understanding and the ability to differentiate the two categories are fundamental towards creating a winning instead of a whining culture.
Why such a culture is powerful contributor to performance?
How culture forms and how to influence its formation or reformation, by understanding the seven (7) levels of culture and the performances associated with each stage of progressing your culture evolution,
How to address the three (3) areas to Structure, Leadership and Talent to increase your chances of success.
Why Company Culture Matters More to Employee Than Pay.
Creating a winning culture begins with motivating its people but motivating people to work can be a difficult task, especially when people are motivated differently. It used to be the case that money was the main thing offered by employers to help increase productivity; but there is mounting evidence, especially with Generation Y stepping into the working limelight, that money is no longer the motivator it once was.
Working culture is becoming a predominant influencing factor in the ability to hire and retain new talent. But in order to create a winning culture you need to take the psychology of people, as individuals and as a team, into consideration.
We are all familiar with this method, good behaviour receives a reward, bad behaviour a punishment but is this really the best way to encourage productivity at work? While it's nice to be rewarded for the work that you do, when used incorrectly it can be perceived as trying to buy someone's skills, and that can make a person feel unvalued, their skills and worth become a commodity.
This is where the forgotten Maslow original work comes (1943) comes in. He started to explain why simple reward and punishment might not be enough to get the best out of people. His hierarchy of needs demonstrates the fact that every person has a set of needs, which are ranked in a scale based on how necessary they are.
Everyone starts with the basic needs of survival: warmth, food, and health. These needs can usually be secured through having enough money. Because of this, managers are realising that money isn't the only answer to motivational problems.
To help employees achieve higher levels on the hierarchy of needs, it is important to provide people with a safe place to work, while also giving them the knowledge that their job is secure. Next, nurturing a welcoming and accepting working culture will start to secure the needs of friendship, self-esteem, confidence, and achievement. All of this helps employees to feel appreciated, valued and like the work they are doing is making a difference. If people feel fulfilled and respected in what they do, they are more likely to remain motivated and loyal to the company for which they work.
Most people, especially the new working generation, are looking to reach the 'self-actualisation' stage where they can feel truly valued as individuals. It therefore stands to reason that companies need to be paying attention to how they are supporting their staff.
Otherwise, they end up with instant self-gratification instead of self-actualisation
Companies who don't value what their employees bring to the table, besides the revenue that they contribute, find that their attraction and retention rates are much lower than companies that do.
It's not hard to create this kind of culture and replicate the success of leading employee engagement companies (think Google and Facebook).
Making small changes to several areas of your working culture is an effective way to change how your company works as a whole. This is described in the marginal gains' theory, something that sports teams have long practiced. In fact, we would like CEO's to be called "Culture Executive Officers"
By analysing and improving upon all the parts that make up your company, you can see measurable changes in how your company works and is perceived by your employees. This will help to ensure happiness, higher motivation levels and loyalty amongst your staff.
Four Steps to Building Organisation Excellence
So, in conclusion, we recommend taking the four steps below: –
Step 1 – Build Awareness of What is and What is Not:
Administer surveys and assessments. One of the most valuable ways we found to increase our own and our clients' self-awareness is through valid, reliable learning instruments. A learning instrument is not a test— you cannot pass or fail! It is a questionnaire that allows you to give feedback to yourself. It holds up a mirror that shows you, without judgment, what you are currently doing and helps you understand what is working for you and what is not. More than increasing self- awareness, understanding the concepts behind these tools give you increased awareness of other people and why they do what they do.
Step 2 – Understanding and connecting:
Awareness leads to understanding. To be effective in getting the best out of your team, you need to understand each of your team members and what he or she needs to be passionate about helping you achieve your dream.
Step 3 – Right Methodology:
There are many techniques presented in this book: Recognise different behavioural styles, building trust with people, adapt your listening approach, and building a high-performance team, etc. You need the awareness and understanding to be able to apply the methodology.
Step 4 – Intrinsic Commitment:
The commitment must come from the you! Without your commitment to follow through and apply what you are learning, these skills cannot be developed, and the results from a passionate, committed team cannot be achieved.
Human beings are complex, and yet their needs for becoming committed, passionate team members are simple to understand. The leadership skills needed to ignite that fire within them are not that complex, but because they do not come naturally to most of us, they have to be learned.
This post is written by our Senior Advisor, Alan Teo from his book "Creating Winning Culture and Building Supertalent".