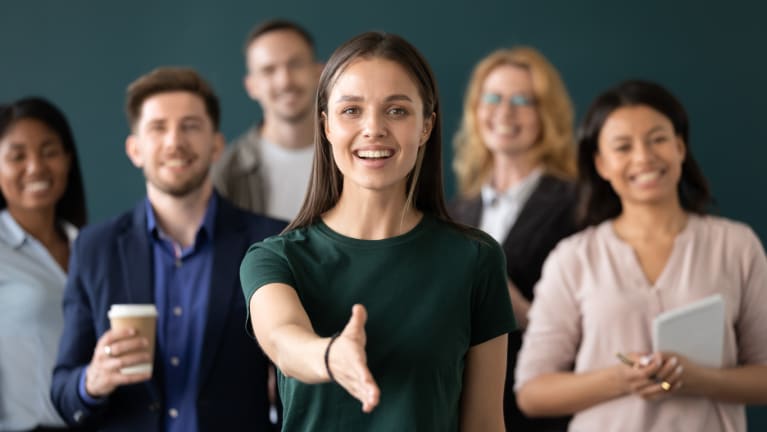 Most managers have a healthy sense of confidence and ambition. But those traits alone won't get you far in your first management role if you can't lead employees.
That's why an assessment of five key management traits is key before day one on the job. And it's up to the new manager to make that assessment.
"Brand-new managers should take the time to be measured in their approach," said Rhiannon Gibbs, director at U.K.-based Ad Esse, a management consulting firm. "Often, new managers think they have something to prove, so they jump quickly into their first big initiative with little or no understanding of how things operate in the workplace and what problems need solving."
Five Characteristics of an Effective New Manager
Taking the reins of a team isn't easy for new managers, but it is doable, as leaders like Barra and Veihmeyer have shown. The team leaders who succeed are the ones who can master these manager traits right out of the gate.
Trust.
One of the most important traits a new manager can bring to the table is trust.
Curiosity.
"I always tell new managers to be curious, lead with questions and remain open to other people's ideas," said Christina Apostolou, senior director of business leadership at Avalara, a cloud-based software provider in Seattle. "As a first-time leader, you need to ask as many questions as you can to equip yourself with knowledge of your team, projects and business processes."
Ownership.
While new bosses don't necessarily have the authority or power of the owner, they should focus on solving a business problem for the organization as if the organization were their own, said Tyler Parris, an executive coach in Bellevue, Wash., and author of Chief of Staff: The Strategic Partner Who Will Revolutionize Your Organization (Tyler Parris Coaching, 2015).
Availability.
"I see you, and I'm listening" is a great message to send to your new team.
Openness.
New managers should view feedback as useful data rather than a character evaluation. "Feedback is a valuable tool," said Tammy Perkins, chief people officer at PMI Worldwide in Seattle. "It's a recipe for how to succeed. Use it to your advantage to further your career development."
This post is written by Brian O'Connell.
Original post link: https://www.shrm.org/resourcesandtools/hr-topics/people-managers/pages/new-manager-advice-.aspx