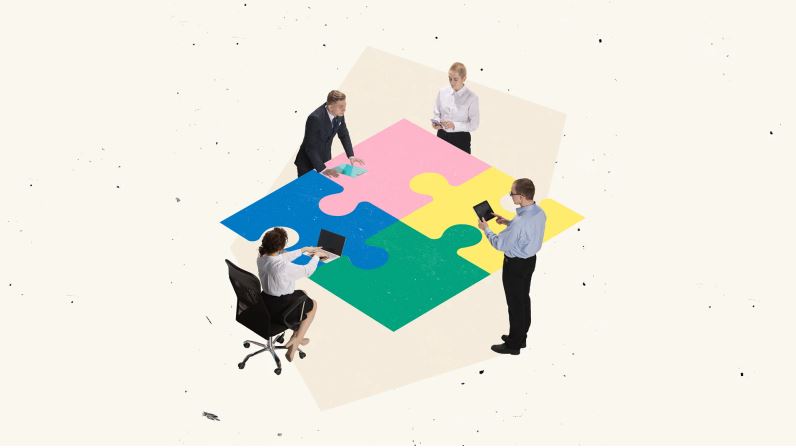 As an entrepreneur and author, I've had the opportunity to work with and learn from some of the best business minds in the industry. Time and time again, I've seen that the key to success lies in one crucial element: a winning team. Without a group of dedicated, talented individuals working together, even the most innovative ideas can fall flat.
I'll share with you three best practices to building a winning team: finding "A" players, recruiting and vetting, and employee retention. These strategies have helped me build successful businesses in the past, and I know they can work for you too.
1. Find "A" Players
"A" players are those exceptional individuals who bring talent, drive, and a strong work ethic to your organization. They are the top performers who go above and beyond to help your company thrive. Once you have a team of A players, you won't ever want B's or C's again. But how do you find them?
Look for individuals who demonstrate a growth mindset, embracing challenges and continually seeking to learn and improve.
Pay attention to their track record of success, both in their professional and personal lives.
Seek out those who are proactive, taking the initiative to solve problems and contribute new ideas.
Don't forget the importance of cultural fit and core values. "A" players will align with your company's values and contribute positively to your team dynamic.
2. Recruit and Vet Extensively
Once you've identified the qualities you're looking for in "A" players, the next step is to create a recruiting and vetting process that attracts and identifies these top performers.
Develop a clear and compelling job description that highlights your company's mission and values.
Leverage your existing network, including employees, to find potential candidates.
Use social media and professional networking platforms to target candidates who match your desired skillset and values.
Incorporate behavioral and situational interview questions to assess how candidates handle real-life challenges.
Consider including a practical component in the interview process to evaluate candidates' skills and problem-solving abilities.
3. Commit to Employee Retention
Attracting "A" players is only half the battle; retaining them is equally important. By creating an environment where employees feel valued, supported, and challenged, you can reduce turnover and ensure long-term success.
Foster a culture of trust, open communication, and collaboration. Encourage employees to share their ideas, challenges, and successes with the team.
Invest in employee development, offering opportunities for growth through training, mentorship, and stretch assignments.
Provide regular feedback and recognition, celebrating individual and team accomplishments.
Offer competitive compensation and benefits packages, but also emphasize non-monetary perks such as flexible work arrangements, team-building activities, and a positive work environment.
Consider offering log gtemr incentives such as options or phantom equity
Building a winning team takes time, effort, and commitment, but the rewards are well worth it.
By focusing on finding "A" players, implementing a smart recruiting and vetting process, and prioritizing employee retention, you can create a team that drives your business forward and stands out from the competition. Remember, success starts with the people you surround yourself with, so invest in building a winning team today.
This post is written by Dave Kerpen.
Original post link: https://www.inc.com/dave-kerpen/3-secrets-to-building-a-winning-team.html