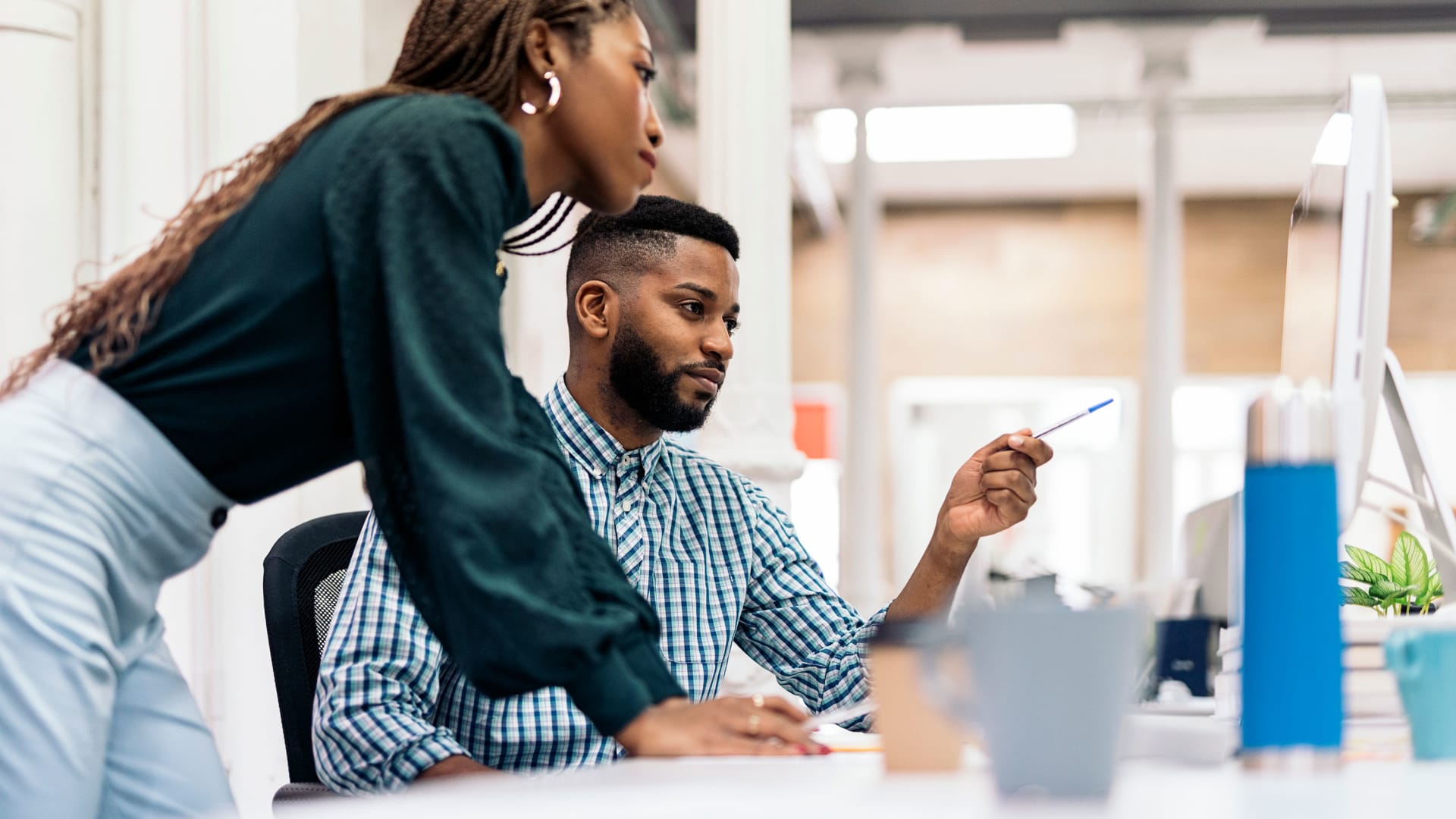 Over the years, leadership experts and organizational psychologists have assessed the top job skills required for success on the job. For the most part, there is consensus that your emotional intelligence does matter. A lot.
Emotional intelligence is not only an important predictor of job success, but it's also strongly desired for moving into the management ranks. Many human resources professionals value the skills of emotional intelligence in an employee over a high IQ.
Emotional intelligence (EQ) is still a broad term to understand, so that begs the question: what are the key tenets of EQ that employees should display? Better yet, what should leaders observe when assessing current employees for a promotion?
1. They don't hide behind masks
Often, people hide behind a mask to avoid tough situations or conflicts. And that mask hides who they truly are as human beings. Employees that show up with their emotional intelligence never check their emotions at the door; they bring their authenticity and create opportunities to informally share what they feel. They ask team members and clients for genuine feedback–how they really feel about things that relate to the business. They operate with unabashed honesty, integrity, and self-awareness. This leads to better collaboration and communication that cuts through unnecessary drama and solves problems faster.
2. They recover from bad situations quickly
People with high EQ have resilient minds and recover from problems gone south quickly. They don't allow themselves to feel guilty about things that have nothing to do with them. They know they are not responsible for the actions and drama of others, and they never beat themselves up for something someone else did.
3. They are not afraid to ask for help
In so many workplaces today, fear keeps people from being open to asking for support, to seek help from their peers and colleagues. According to research cited in Harvard Business Review, 75% to 90% of all help coworkers give to one another starts with making an ask. The question is, does your environment foster the freedom and safety for employees to do this? People with emotional intelligence aren't afraid of asking for support because they embrace vulnerability by sharing what they're struggling with; this level of transparency allows other team members to follow suit — and together teams can work toward creative solutions more effectively and efficiently.
4. They hardly ever judge others
Since judgmental people are often critical, they shouldn't expect anyone to come to them for help, advice, or problem-solving (other people know it'll backfire). What a judgmental attitude does is alienate colleagues at work and cause division, which is counter to healthy collaboration. People exhibiting high EQ, on the other hand, don't jump to conclusions before considering all the facts; they listen intently to get perspective from several voices to determine a good outcome. The unfortunate thing about being judgmental? When you judge others, you invite judgment upon yourself.
5. They live by their values
People with EQ are clear on their values; it's what motivates them and keeps them in check for making good decisions and doing the right thing. To live by your values, an exercise of clarifying what they are is your first step. Here's a quick activity: Make a list of what is non-negotiable in how you operate in business, work, and your relationships.
Are these values being fulfilled in your life right now?
Once you get that straightened out, prioritize those values. Check the list: What are the three most important values on it? Are you spending a significant portion of your time living from them? Doing so will not only keep you from making dumb mistakes, but it will also raise your emotional intelligence a few notches.
This post is written by Marcel Schwantes.
Original post link: https://www.inc.com/marcel-schwantes/5-super-effective-ways-to-show-your-emotional-intelligence-on-job.html