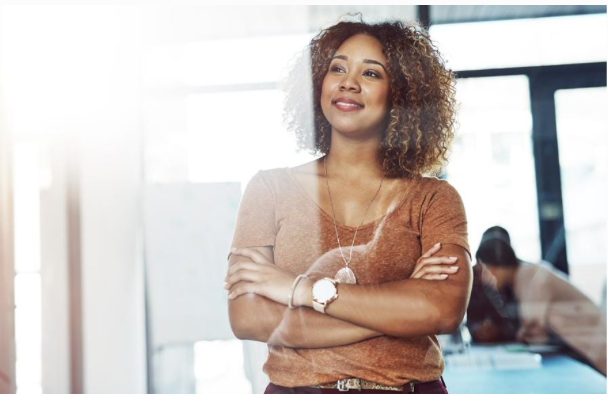 On its own, problem solving is an undeniably powerful soft skill. The ability to solve issues quickly and effectively remains in demand by employers and employees alike, especially during the pandemic's prolonged uncertainty and ever-changing landscape. It's no wonder that in its latest Pulse of the American Worker survey, Prudential found that problem solving was one of the top three soft skills workers gained last year.
But to truly supercharge your problem-solving abilities, you should combine them with additional soft skills. Here's how to use awareness, listening, curiosity, creativity, and grit to hone your problem solving:
1. Awareness helps you identify and anticipate issues.
It's tough to problem solve when you don't know there's a problem. But when you pay attention, you'll notice details other people miss. And those observations can help you get a jump on problems. The more you use your awareness, the better you'll get at not only identifying issues but also anticipating them.
2. Listening promotes learning and greater understanding.
If you're solution-oriented, training yourself to listen to understand versus respond can often be the toughest thing to do. But active listening allows you to learn about things, both good and bad, so you can solve potential problems when they're still in their infancy. A skilled listener can also "hear" what's not being said by observing word choice, tone, and body language inconsistencies. For instance, if a colleague tells you "everything's fine," yet his feigned smile and tightly crossed arms suggest otherwise, he's probably dealing with something unspoken. When you learn to listen to what's not being said, you'll notice things other less-skilled listeners will miss, allowing you to follow up and nip any problems in the bud.
3. Curiosity allows you to explore the possibilities.
There are often many ways to tackle a problem, but if you're stuck in a fixed mindset where you believe there's only one solution, you'll never consider other options. Curiosity opens you up to explore the possibilities. When you change your mindset to see problems as hidden opportunities, for example, that supposed "headache" you're trying to fix might lead to a new service, product, or offering.
4. Creativity enables you to connect the dots in new ways.
Sometimes problem solving is about connecting the dots differently. Creativity is the ability to perceive the world in new ways, find hidden patterns, and make connections between seemingly disparate things. When you apply creativity to problem solving, you're able to turn new and imaginative ideas into reality, generating innovative solutions.
5. Grit fuels your drive for solutions.
A big part of problem solving is trial and error, and when you spend much of your time in the latter camp, it can be incredibly discouraging. Grit helps you stay the course when implementing and evaluating solutions, fueling your drive when your would-be solutions fall short. Use grit to determine what worked and what could be improved, and then make tweaks to keep going and find a way to solve the problem.
This post is written by Amy Blaschka.
Original post link: https://www.forbes.com/sites/amyblaschka/2021/11/24/5-ways-to-use-soft-skills-to-hone-your-professional-problem-solving-abilities/?sh=261c2043c9ee