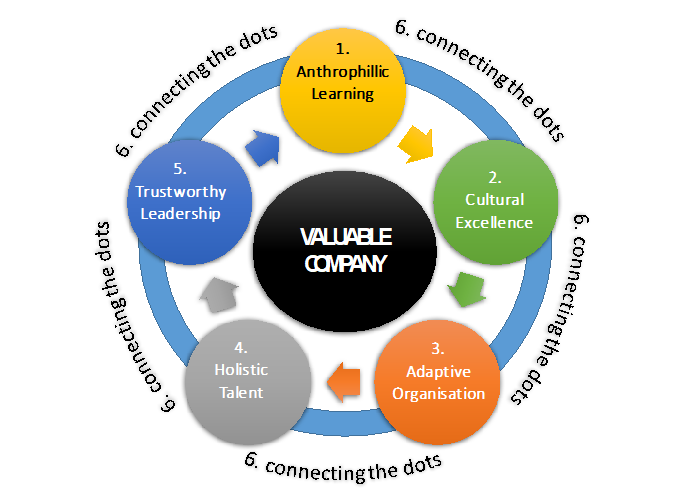 Many a good initiative on the surface that seemed good ultimately turned out bad because the stark and dark underlying reality is there is a system of manipulative forces working against human nature that ultimately destroys what it tries to create. Some call this leadership. Some call this power. On the bright side, there are also companies, being aware of this fact, have made a tremendous impact on society when they considered and applied many principles and practices with success.
So, if you'd like to really grow a Thriving and Resilient organisation that is sustainable and Viable and work through its challenges – is to address C.H.I.P.S:
Challenges

Headaches

Irritation

Problems &

Setbacks
Through using an Anthropological perspective so as to bring Value to Leaders and Business Owners in areas of:
People (Building Talent, Practicing Leadership, Developing Culture, Growing Right Mind sets and Managing Change)

Process (Leveraging People Process and System for True Productivity)

Customer (Applying Empathy to drive and deliver value)

Business (Using Design Thinking to build Competitiveness with Completeness in the Organisation)
The Valuable Company Framework above comprises key ingredients in the recipe namely:
Anthrophillic Learning

Cultural Excellence

Organisation Adaptiveness

Holistic Talent

Trustworthy Leadership

Connecting the Dots
The main Thrust towards Valuable Company will be on leveraging on CULTURE and TALENT – synonymous to the Brick and Cement in building Great Organisations.
Without the good brick-the individual, there won't be an organisation, without the cement it won't hold together. The other elements are built around these two foundations.
In recent times Talent Development and Changing an 'organisational culture' has had a major preoccupation in many organisations.
Three aspects are typically identified:
The first, questions the appropriateness of traditional bureaucratic models and universal management systems still practiced by many companies and leaders. The landscape has changed but the mindscape has not.

The second, explains the embeddedness and great "interconnectedness" of talent and organisation culture.

And, finally, study the ethnography of interactions, symbols and conceptual processes in its meaning to the workplace and business.
It is hoped that this anthropological approach in evaluating exactly who is empowered by changing the organisational 'culture' is a key to creating an adaptive organisation that will overcome all the maladies and challenges of the new millennium and maximizing the well-being of people, organisation, and systems in a wholesome and win-win way.
Most importantly, when searching for a better solution to a problem, opportunity, situation, or setback; the biggest challenge is not "what we know" but more importantly "what we don't know".
For example, if we don't know something that is of value, or a better way is possible – that can solve a problem or improve the quality of life; then we would just be doing what we have always been doing.
Then ignorance in this case may not be a bliss.
But when you know or are aware that something better is possible – the you would work in a new direction to get or achieve that. The story of Dick Forsbury illustrate this most clearly.
The Amazing Story of Dick Fosbury
For many years, world high jump records never went beyond a certain level until a man named Dick Fosbury redefined it, from thereon, multiple world records were broken.
The Evolution of High Jump Techniques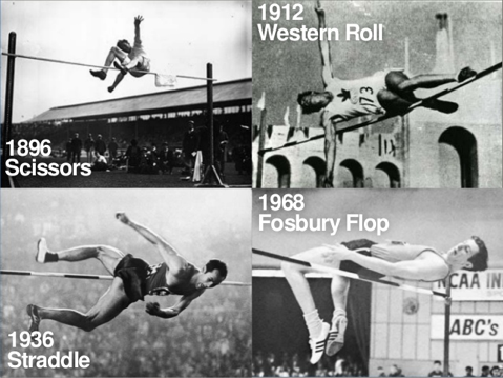 Image Source: Britannica Academic
Fosbury challenged the status quo and asked questions of "what is possible" and took the road less travelled. By questioning and finding out "what you don't know" instead of relying on what you know can help us solve many problems and create new possibilities and a better place, life, business, organisation, and community. "He probably anthrophically challenged what was done and decided what did not work and tested a new way".
"…The interesting thing was that the technique developed in competition and was a reaction of trying to get over the bar. I never thought about how to change it, and I am sure my coach was going crazy because it keeps evolving. I believe that the flop was a natural style, and I was just the first to find..:"
Dick Fosbury
Then "naturally speaking – ignorance of what you don't know is not bliss." Leaders, Business and Organisations need to challenge the status quo find out what they don't know and be Diagnostic and Explorative in approaches to seek out new possibilities to steer ahead to new levels. This paves the way to making things better, simpler, faster, and more effective.
This is post written by our BTC Senior Advisor, Alan Teo from his book titled "Creating Winning Culture and Building Supertalent".